" … We began to realize there was a missing piece among the homeless …  How their faith might contribute and help them in their time of helplessness and homelessness."
Please Help Us In Our Mission To Bring Hope To The Homeless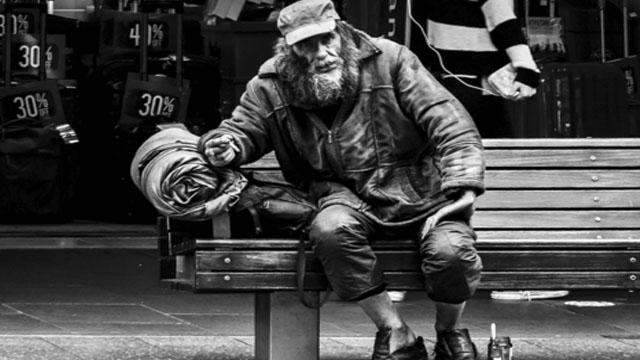 HELP THE HOMELESS CONTINUOUSLY
Become a Monthly, Quarterly or Annual Supporter.  Even a donation of $1.00 a month makes a big difference!
MAKE A ONE-TIME CONTRIBUTION
Every contribution helps.  Any amount you can generously give is greatly appreciated.
BUSINESS / CHURCH PARTNERSHIP
Our Business Partners provide assistance and support all year long. Please consider joining this list.
SPONSOR A BIBLE STUDY
Your generous donation can help sponsor a Bible study session.
SPONSOR A CHAPEL SERVICE
Support our efforts to bring spiritual healing to the homeless.
PURCHASE BIBLES
Buy Bibles for the Chaplaincy to distribute as needed.
SPONSOR A HEALING GROUP
The Chaplaincy helps homeless veterans by providing trauma healing groups. Reach out to help today.
BUY 15 BATH TOWELS
Sometimes the best way to help the homeless is through basic, everyday items we take for granted.
BUY 5 WHITE SHEETS
Offer the gift of hospitality by helping us purchase new white sheets.
BECOME A VOLUNTEER
You can help the Chaplaincy by volunteering.  Being a volunteer awards you with many benefits from your gift of time.
DOWNLOAD OUR GUIDEBOOK
Written to assist Churches and other agencies, this FREE guidebook contains information and local resources for helping people experiencing homelessness and poverty.
AMAZON SMILE
Register and Amazon will donate 0.5% of the price of your eligible AmazonSmile purchases to Chaplaincy for the Homeless.