About Chaplaincy for the Homeless
Our Mission
To bring hope to the homeless by sharing the word of God. We will do this by helping our homeless brethren leave the streets and by attaining a higher quality of living by sharing with them the love of Jesus Christ. We will do this by providing a Christian Ministry of Presence, Of Advocacy, of Service and of Word and Sacrament.
The Vision
The Chaplaincy will grow to be recognized as the leading Christian Ministry dedicated to bringing the transforming love and hope of Jesus Christ to the homeless by offering them spiritual guidance and support through the efforts of an increasing number of dedicated Chaplains and volunteers along with an expanding group of supporting churches and other social service organizations.
Our Values
Every person is made in the Image of God and deserves respect as an image bearer
Every person is sought out and worthy of God's love and compassion
Every person is created for a divine purpose and should be supported in the discovery and fulfillment of this purpose
Christian belief is discovered, nurtured and expressed in a community of faith
Meet Our Staff
Executive Chaplain Charles Gonzalez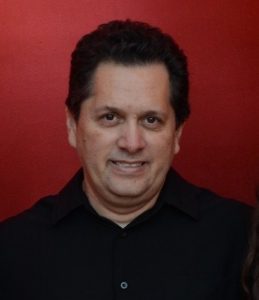 Charles Gonzalez was born into poverty in the South Side of Chicago. He was raised for 13 years in public housing and how to survive with very little. At the age of 13, Charles was taken into foster care and given an eye-opening experience. He learned about the life of the middle-class world and what it felt like to have shelter, food, comfort, and love. With a fresh set of eyes, Charles now knew that life had plenty to offer besides the path that his life started out with.
Charles moved to Oregon to see what life was like without the hustle and bustle of the city. After a while, this is where he met his wife Darla. In no time at all, they became a family and started a whole new life. Moving to Arizona for a Southwest adventure in 2004, they set roots in Chandler Arizona. This is where they still live to this day.
Charles enjoys serving other people. It's with a humble heart that he always remembers to lift others up and never look down upon others. In the wise words of his wife, "If I don't have the money to donate, allow me to give my time."
Charles is a Controller for a large insurance company in Scottsdale and owns his own business. He enjoys riding motorcycles, ​exploring, taking nature ​photographs as well as stargazing with his family. He is a Court Appointed Special Advocate (CASA) for foster kids with the Superior Courts of Arizona. Having been homeless in Chicago for a short time, Charles knows the hardships and looks forward to bringing his compassion and spiritual gifts to the Chaplaincy.
Navigator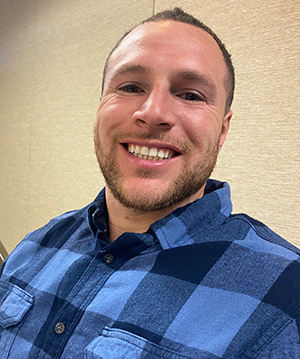 My name is Marcantonie Caban.
I'm married to my lovely wife Tanya and we have a beautiful son named Isaiah. I'm a youth pastor at West Phoenix Baptist Church. My purpose here is to serve the Lord and his people to share his love and word with others.
Chaplains Assistant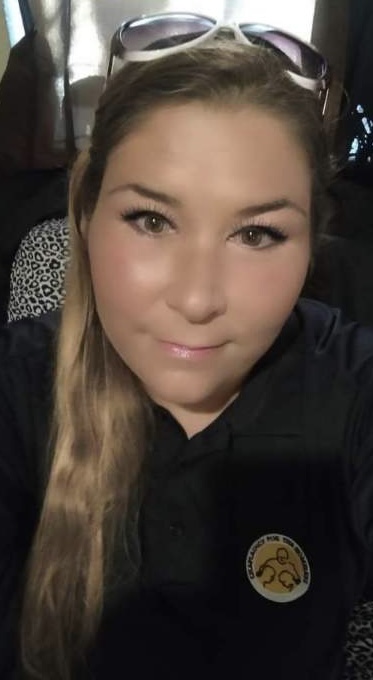 Born in Oceanside, Californian, I spent most of my life in a suburb in Ahwatukee, AZ. I got into drugs and at a young age. I was married and ended up separating from my husband. Being estranged from my family led me to homelessness in Mesa , AZ from 2003 till 2015. I struggled with addiction and had many run-ins with the police. In 2015 I was put on probation and came to CASS shelter for the first time. There I attended Bible studies and church services and started learning about the Lord. Around 2016 I accepted Jesus into my heart. I started to pray, listen and be obedient. In 2017, I graduated from probation, all while staying at CASS. In 2020 I began volunteering at St. Vincent de Paul. I've always had a desire to help people in need. While awaiting housing, I have established a good relationship with St. Vincent. In 2021, I knew I needed to fully surrender to the Lord and get sober. I entered rehab at the Native American Connections and graduated. When I got out, I knew I needed a sponsor. I listened and started working the steps through Celebrate Recovery. I started to see that God was putting people of faith in my path. God then blessed me with my first place of my own and a job here at the Chaplaincy for the Homeless. I believe I am called to serve and give to the needy. I am so excited that I can share my faith and hope story with clients that I've gotten to know intimately on my journey down at CASS. I want to give to others what God has given me. My hope for the future is that I can share where my hope comes from and teach others the word of God.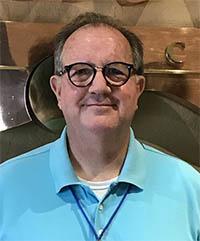 West Valley Chaplain
John protected our community for 35 years as a Phoenix Police Officer. For the past 12 years he has been providing ministry at the Dream Center, Phoenix Rescue Mission and the Maricopa County Jail. He is also an adjunct professor at Northern Arizona University and at various Maricopa Community Colleges.
John has been leading a Bible study for the past 8 months.
He is married to Chris and they have 4 children and 9 grandchildren.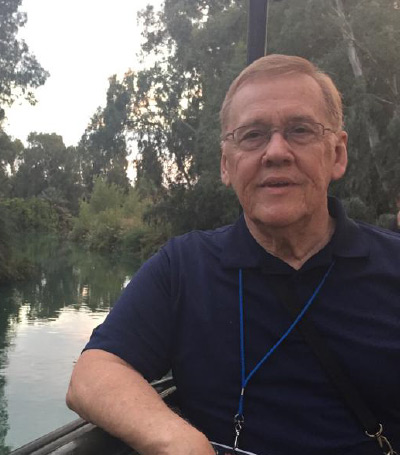 East Valley Chaplain
A native of Los Angeles, California. David brings a wide range of ministry experience those he meets on the street. Educationally, David has a bachelor's degree in biblical studies, a Master's degree of Divinity in Pastoral Theology, a Master's degree in Counseling Psychology and a Doctor of Ministry degree in theology with a focus on family ministries. He also bring a vast experience in ministry as a pastor in California and Arizona (14 years), as a chaplain in the US Air Force, both in reserve and active duty, retiring after 28 years with rank of Lieutenant Colonel, and most recently as a hospice and hospital chaplain (over 15 years) He is a Board-certified Chaplain. David grew up in the oldest Spanish-speaking Baptist Church in Los Angeles and was ordained in the American Baptist Churches of the USA in November 1980. David shares his life with his wife of 47 years, Dilcia. David and Dilcia have three children and three grandchildren.
Our History
The Rev. Gerald Roseberry, a minister for 30 years and Pastor of Camelback Presbyterian Church for 13 years until it merged with another congregation, spent the month of November in 1987, living among the Homeless in Phoenix and Tucson. Rev. Roseberry, an activist, did so to publicize the plight of the homeless. Surprisingly he was readily accepted by the homeless as one of them, and spent his nights on the street or in homeless shelters.
Board of Directors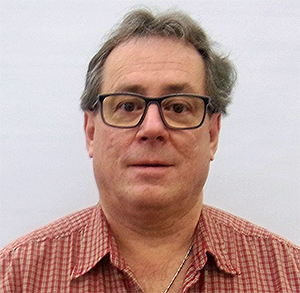 ROBERT ANDERSON
Robert was born in Phoenix growing up in Maryvale, shortly after moving out of Maryvale it was deemed as one of the most dangerous places in the Nation. Growing up with a single mother faith was always part of Robert's family. Robert was one of the few of his childhood friends to finished high school then graduated from DeVry with an AASE that led to a 33-year career at Intel in chandler and after retiring was awarded a patent.
Robert is married and raised three children two step daughters and a son. Robert and his wife Michele made church an important part of family life. When their oldest was going though confirmation they went with the church to build homes in Mexico with Amor Ministries, five different times. With the help of the spirit Robert was able to lead a group to help with hurricane Katrina disaster relief in Biloxi Mississippi.
After retiring, Robert spent a year at Canyon State Academy (aka boys ranch) as an Encore Fellow. Helping at risk children that have been forgotten by society and sometimes by their own family. Robert wanted to show them that they have a future and they are loved.
After volunteering and experiencing with the Chaplaincy first hand, Robert's own view on the homeless have changed.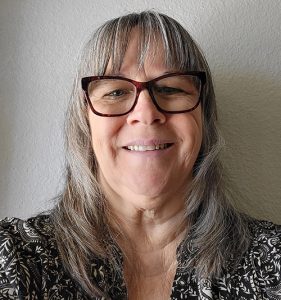 MICHELE ANDERSON
Michele was born in California; she grew up in Arizona primarily although her parents moved frequently before she was 18. Since she was 18, she has remained in Arizona. She graduated High School in Mesa Arizona. She worked 35 years at Intel in Chandler where she met her husband, Robert. They have three grown children who all live in Arizona. Michele retired from Intel in March of 2022. She chose to work with the Chaplaincy for the Homeless as an Encore fellow and started a 1 year commitment August 2022. Church and serving has always been very important to her. As a family they have done many Mission trips to Mexico to build homes with AMOR Ministries for their kids confirmation trips. They also arranged two trips to Biloxi Mississippi with volunteers from their Church to help serve and rebuild after Hurricane Katrina. Michele has always wanted to work with Children and Elderly. Michele is a seamstress and has been sewing since she was 6 years old. She loves any kind of crafting.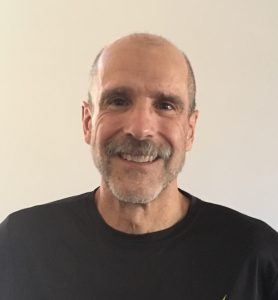 BILL ERLER
Member at Large
Bill was born in Toledo Ohio in 1955 and received his BS in Mechanical Engineering degree from the University of Utah.  He worked in the tool & die and injection molding industry and later moved to Spokane WA where he designed ruggedized handheld and laptop computers for Itronix corporation.  It was in Spokane that he married his wife Cindy, now of 33 years and raised two children, Luke and Maya.  In 2009 he moved to Phoenix and continued his career at General Dynamics designing communications equipment as a principal engineer, team manager and chief engineer.
The move to Phoenix was instrumental in his walk with Christ.  He was led to Scottsdale Bible Church where he joined the Men's ministry and studied under strong Godly leadership and alongside mature men of faith.  He has led bible studies and mentored at SBC, Phoenix Rescue Mission and Griefshare. In 2018 he completed his Chaplaincy training with a goal to give back to a world in need of the comfort and strength that only Christ our Lord and Savior can provide.  Being led to the Chaplaincy for the Homeless organization in 2020, he has become a volunteer providing a Ministry of Presence and leading bible studies for the homeless community.
PAMELA MORRISON
Member at Large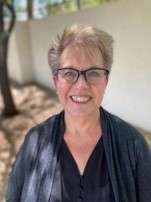 Pamela has been involved throughout her career in serving the needs of people in underserved communities with the goal of helping to establish access to resources that remove barriers for people in need. In her current role as the Community Relationship Officer for the Phoenix Rescue Mission, she has been instrumental in the development Case Management Services throughout the agency and brought onsite medical, dental and educational supports for the residential clients in their programs for men and women. She co-developed a Reentry Curriculum that is taught in the jails that takes women and men on an 8-week journey to understand what their needs are when they reenter the community. It leads people through a process to ask themselves what are their long-term needs and goals and can I get there on my own. In collaboration with the Governor's Office and Phoenix Police, the Angel Initiative was developed and launched, which provided a way for people to access help for their addiction needs. The Angel Initiative is still active and has been expanded to the state.
I believe all people can change when given the opportunity and support to find the right way for them. No judgement just love and support to help people find the strength to take the steps needed for seeking help. Providing access to care for people must be done in a variety of ways, outreach, residential, weekly counseling, groups and mentorship all working together to help those in need.
Outside of my career, I am family focused as a wife, mother and grandmother. My family includes many from my life's journey that have become family so I count myself a part of a large beautiful mixed group of people who all love and respect each other.
Doug recommitted his life to follow Jesus in 1992 and has been growing as a Christian ever since. Growing up in Minnesota he graduated from St. Cloud State University, with a BA degree in Psychology & General Business.
Honeywell's Building Services Division offered him a position to go to the southwestern United States and work in contract sales in Irvine, California. Five years later he was promoted to Arizona Sales Manager where he had much success in growing the business. Enjoying the Arizona weather, and not wanting to be relocated by his employer, he started one of his two property and casualty insurance agencies which he owned and managed for 32 years, withstanding great growth and recessions until he sold the business on January 1, 2020.
In 1995 — 2002 Doug was active in the Christian Men's Network headed by the late Dr. Edwin Louis Cole. From 2004 to 2010 he was a volunteer at the House of Refuge, in Sunnyslope AZ where he was a cook, mentor, and leading a Bible study. Being a member of Scottsdale Bible Church, he became a Men's Ministry leader and then earned his Chaplain certificate in 2015 with an emphasis on teaching the elderly and the homeless.
Doug is married to Joyce and has two sons James & Ryan and two grandchildren Faith and Harley.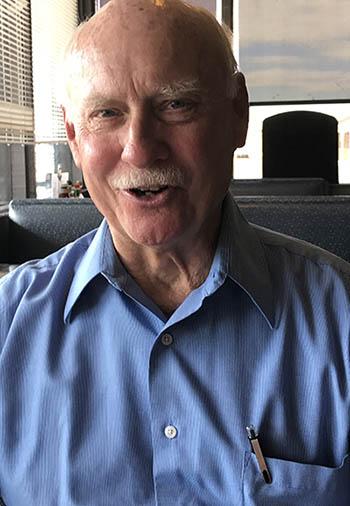 JOHN THURSTON
Born in Minneapolis, MN and raised in many states during two wars following a military father, John ended up graduating from Plainfield High School in New Jersey. Completing a machinist apprentice program with Johns Manville he went on to graduate from Ohio University with a BS in Commerce.
After serving three years in the Army he then spent 42 years with Caterpillar in Manufacturing Management positions and later Human Resource/Labor Relations management. He also remained active in the US Army Reserve for 29 years.
Retiring in 2005 he and Mary Kay moved to Carefree, AZ where he enjoyed retirement until 2015 when he joined the Board of Directors of Homeless ID Project, Inc. in November. He was Vice President of the Board from January 2016 until January 2018. He has been a deacon and elder in the Presbyterian Church, a former director of Department of Family Counselling and Service in Illinois, a Vice President of the Junior Chamber of Commerce, and a proud member of SPEBSQSA for 17 years. He led the reincorporation of the Chaplaincy for the Homeless in January 2018.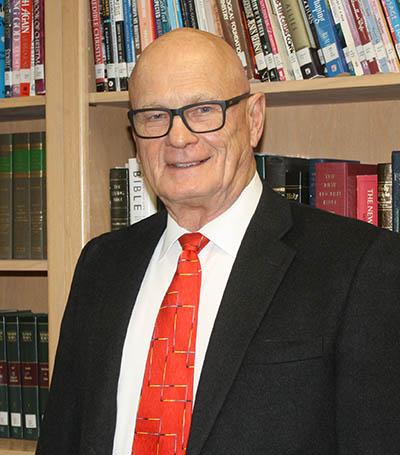 ALLAN L. WATSON
Vice President
Allan has owned his own small business, had a 13-year career in corporate America with Sales, Marketing and Management experience at the regional and national levels for two international companies, and has been an Investment Advisor Representative/Financial Advisor since 2007.  He holds both B.S. and M.B.A. degrees from Western Illinois University.
He has over 9 total years of experience in not-for-profit leadership positions at the local, state and national levels.  Some of these positions include serving one term as Deacon, one term as Trustee and three terms as Elder in the Presbyterian Church with chairmanships of Finance, Endowments, Memorials, Stewardship, and the Mission Study.  He was elected twice as Emmet Township (IL) Trustee and served in the U.S. Army Reserves from 1967 to 1973.