What is Chaplaincy for the Homeless?
A Christian ministry …
of presence,
of advocacy,
of service
of Word and Sacrament
to those experiencing homelessness
in Maricopa County
About Chaplaincy for the Homeless
Our Mission
To bring hope to the homeless by sharing the word of God. We will do this by helping our homeless brethren leave the streets and return to productive lives by sharing with them the love of Jesus Christ. We will do this by providing a Christian Ministry of Presence, Of Advocacy, of Service and of Word and Sacrament.
Our Values
Every person is made in the Image of God and deserves respect as an image bearer
Every person is sought out and worthy of God's love and compassion
Every person is created for a divine purpose and should be supported in the discovery and fulfillment of this purpose
Christian belief is discovered, nurtured and expressed in a community of faith
The Vision
The Chaplaincy will grow to be recognized as the leading Christian Ministry dedicated to bringing the transforming love and hope of Jesus Christ to the homeless by offering them spiritual guidance and support through the efforts of an increasing number of dedicated Chaplains and volunteers along with an expanding group of supporting churches and other social service organizations.
Take a Tour of the Downtown Phoenix Facilities and Meet the Board Members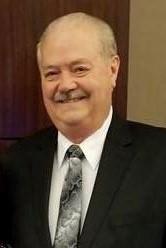 Ron's life motto is:
Love God,
Love those who love God,
Love those who don't know God loves them.
Meet Our Chaplain
Chaplain Ron, as he calls himself, is Rev. Ron Friesen. Chaplain Ron is returning to a position he held 1993-1995 as the second Chaplain for the Homeless.
A native of Canada, Chaplain Ron is a graduate of Briercrest Bible College, Simon Fraser University, Regent College, Fresno Biblical Seminary and University of Phoenix. He has been a parish pastor for over 35 years, a hospice chaplain, a hospital chaplain and the chaplain for the homeless.
Chaplain Ron is also a Licensed Professional Counselor and has 20 years experience in the mental health field. He finds this experience helpful in working with the many seriously mentally ill among the homeless population.
When Chaplain Ron is not doing all of these activities he is an adjunct professor in the Master's degree program for students who desire to become professional counselors at Grand Canyon University. For his many years of service Chaplain Ron was honored in 2017 by the parent company of St. Luke Behavioral Health Center, Steward Health Care with their Chairman's Award for outstanding community service.
Chaplain Ron and his wife, June, enjoy over 45 years of marriage. They are the proud parents of two sons and proud grandparents to two granddaughters.
Meet Our Staff
Office Manager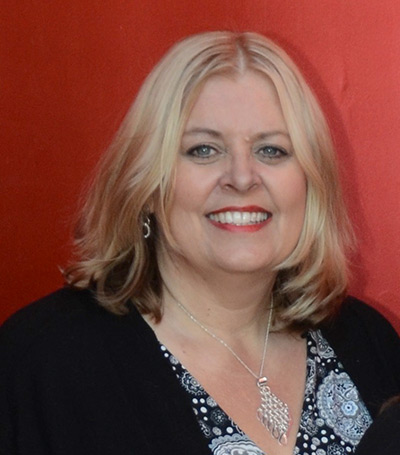 Darla, her husband, daughter and son moved to Chandler 16 Years ago from Salem, Oregon. She holds a BA in Business Administration From Ottawa University. She is highly involved with community outreach with various ministries and has specifically worked with the homeless communities in both Arizona and Oregon for the past 25 years.
Prior to working for the Chaplaincy for the Homeless, Darla was the Director of Administration of a large Phoenix church for 7 years and also owns her own business providing strategic consulting to non-profit organizations. Darla considers herself a "barefoot disciple of Jesus" and just wants to be the hands and feet of Jesus. In her spare time, she teaches the US Constitution, Genealogy, loves all History, spending time with family and friends and having authentic conversations.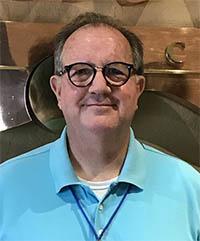 Assistant Chaplain for the Human Service Campus and Outreach.
John protected our community for 35 years as a Phoenix Police Officer. For the past 12 years he has been providing ministry at the Dream Center, Phoenix Rescue Mission and the Maricopa County Jail. He is also an adjunct professor at Northern Arizona University and at various Maricopa Community Colleges.
John has been leading a Bible study for the past 8 months.
He is married to Chris and they have 4 children and 9 grandchildren.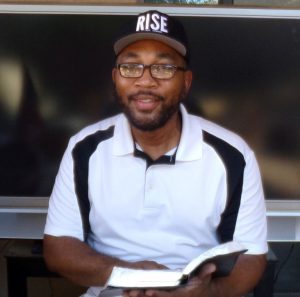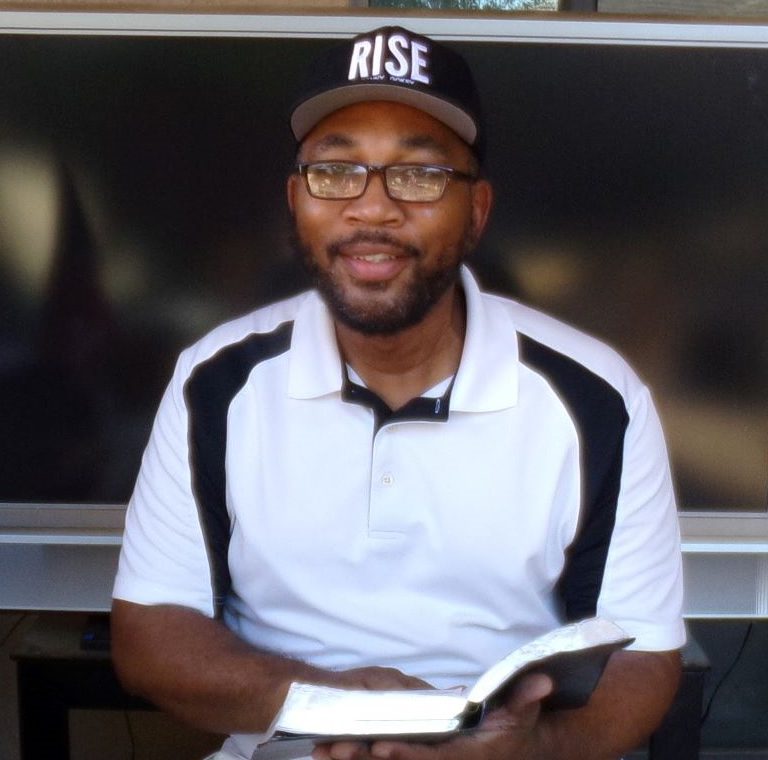 Assistant Chaplain for Outreach
Darwin is a proud native of the state of Lincoln, Illinois. His family taught him the virtues of putting God first, loving Freedom and serving his fellow citizens. After high school, Darwin attended Southwestern Christian College and Freed-Hardeman University, majoring in biblical studies and ministry. He has served churches and missions in Louisiana, Texas, Illinois, Tennessee, Kentucky, Alabama and now in Arizona.
Darwin took his call to ministry and joined the US Navy in 1981 where he served as a ship chaplain providing worship services.
A small business owner, Darwin operates Green Technology Specialists.
Currently, Darwin creates a daily morning devotional called, "The Morning Touch" on You
Tube.  Click  HERE to see it on this site or click HERE to visit his YouTube channel.
Darwin serves God with his wife, Yolanda Beavers-Campbell who are the proud parents of two
adult children.
Chaplain for Outreach/Families and Children

Carol has spent most of her adult life being a Mother. She was born in Edmonton, Alberta, Canada, then moved to Denver for high school which lead her to The University of Wyoming where she studied journalism. She then spent five years in Washington D.C. working in the media and at a postproduction facility producing political campaign material.
Carol and her husband, Jay, have lived in Phoenix for 20 years. Carol's children are now on their own journeys which leaves her time to serve others and to be "the Hands and Feet of Christ."
Our History
The Rev. Gerald Roseberry, a minister for 30 years and Pastor of Camelback Presbyterian Church for 13 years until it merged with another congregation, spent the month of November in 1987, living among the Homeless in Phoenix and Tucson. Rev. Roseberry, an activist, did so to publicize the plight of the homeless. Surprisingly he was readily accepted by the homeless as one of them, and spent his nights on the street or in homeless shelters.
Board of Directors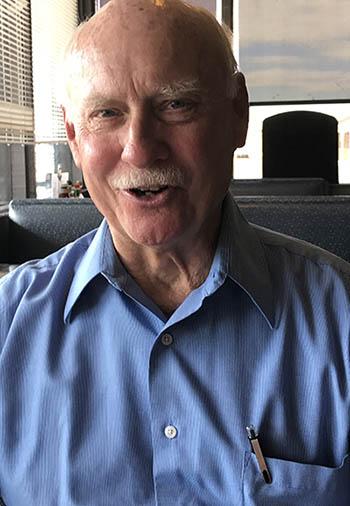 JOHN THURSTON
Chairman
Born in Minneapolis, MN and raised in many states during two wars following a military father, John ended up graduating from Plainfield High School in New Jersey. Completing a machinist apprentice program with Johns Manville he went on to graduate from Ohio University with a BS in Commerce.
After serving three years in the Army he then spent 42 years with Caterpillar in Manufacturing Management positions and later Human Resource/Labor Relations management. He also remained active in the US Army Reserve for 29 years.
Retiring in 2005 he and Mary Kay moved to Carefree, AZ where he enjoyed retirement until 2015 when he joined the Board of Directors of Homeless ID Project, Inc. in November. He was Vice President of the Board from January 2016 until January 2018. He has been a deacon and elder in the Presbyterian Church, a former director of Department of Family Counselling and Service in Illinois, a Vice President of the Junior Chamber of Commerce, and a proud member of SPEBSQSA for 17 years. He led the reincorporation of the Chaplaincy for the Homeless in January 2018.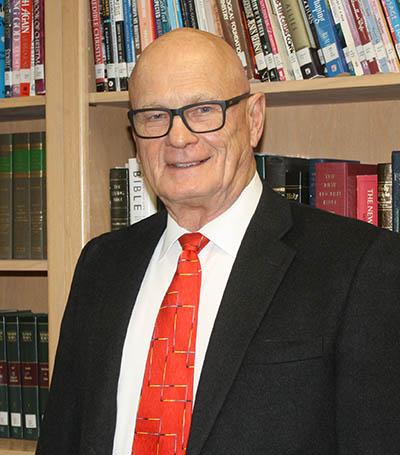 ALLAN L. WATSON
Vice President
Allan has owned his own small business, had a 13-year career in corporate America with Sales, Marketing and Management experience at the regional and national levels for two international companies, and has been an Investment Advisor Representative/Financial Advisor since 2007.  He holds both B.S. and M.B.A. degrees from Western Illinois University.
He has over 90 total years of experience in not-for-profit leadership positions at the local, state and national levels.  Some of these positions include serving one term as Deacon, one term as Trustee and three terms as Elder in the Presbyterian Church with chairmanships of Finance, Endowments, Memorials, Stewardship, and the Mission Study.  He was elected twice as Emmet Township (IL) Trustee and served in the U.S. Army Reserves from 1967 to 1973.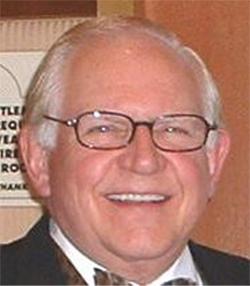 EDDIE SMITH
Secretary
Eddie is a retired business executive and consultant.  His primary career focus was in human resources management where he served as VP, Human Resources for Robbins and Myers, an international industrial goods manufacturer, and as Senior Partner, Hewitt Associates, an international human resources consulting firm.
Over the years he has been active in several non profit/charitable activities holding officer level positions on several hospital boards and United Way, President of the Chaplaincy for the Homeless, and VP, Foothills Community Foundation.
Following his retirement, Eddie graduated from ASU Law School and provides free legal advice to elderly residents of Maricopa County through the Arizona Senior Citizens Legal Project as well as serving on one of the AZ Supreme Court's Foster Care Review Boards.  He served in the U.S. Army Reserves from 1958 to 1966 and has been a member of Desert Hills Presbyterian Church where he is an elder and past president of the corporation.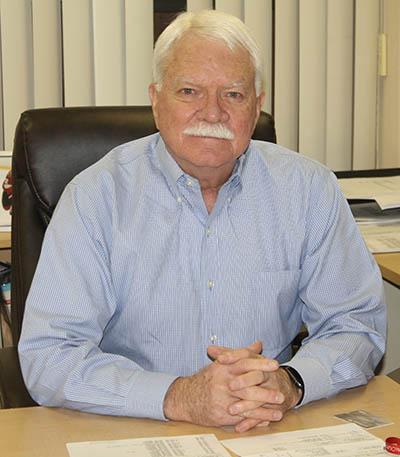 LYNN F. OATES
Treasurer
Mr. Oates, a certified public accountant, has over forty years' experience in the beverage, distribution, natural resources and public accounting businesses. He spent 11 years as the CFO or Treasurer of an independent Coca-Cola Bottling Company and 7 years as the CFO of a subsidiary of Airgas, Inc.  For the past three years he has been a tax accountant with a local CPA firm.
Following service in the US Navy, Mr. Oates began his career with Arthur Anderson & Company as an auditor. He has a Bachelor of Science in Chemical Engineering and a Master of Science in Accounting from the University of Arkansas and a Master of Taxation from Golden Gate University.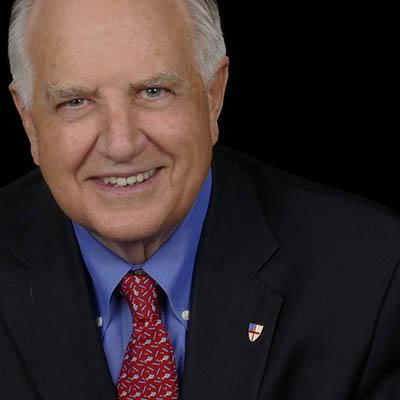 THOMAS "TISH" TISCHER
Member at Large
Tish, as he is known by all, has been active in charities for 50 years in California, Arizona and internationally.
Tish loves working with the homeless and the disfigured. While in Marketing and Sales in the Medical Industry, Tish assisted with Cleft Lip surgery in developing countries. He worked with Dr. Paul Tessier on reconstructive surgeries for severe head and neck deformities throughout the U.S. Children's Hospitals.
Tish has been the member of the boards of several charities and for-profit companies. Tish shares his life with two children and four grandchildren and resides in Scottsdale, AZ.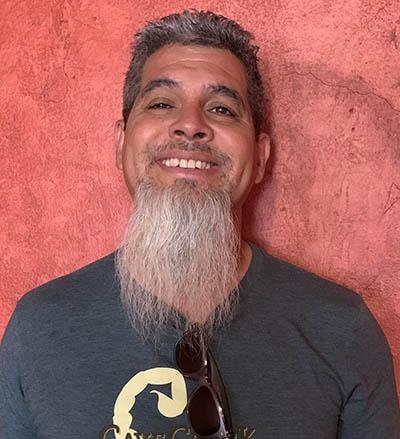 ROBERTO CHAVEZ
Member at Large
Born in Vallejo, California in 1972 and raised in the Bay Area until his early 20's, Roberto then moved to Arizona in 1999 and that's when he started his walk with the Lord.
Roberto has a beautiful wife and 3 children: a 16-year-old daughter, a 7-year-old son and a 4-year-old daughter.  He has attended the North Hills Church of God for almost 15 years.
Roberto is the owner of a small pest control company, works full time as a home inspector and has his real estate license and general contractor license.
"I love Jesus with my whole heart."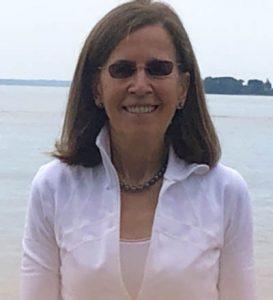 BETSY SWENSON
Member at Large
Betsy grew up in Madison Wisconsin and graduated from The Methodist Hospital School of Nursing. She has training from The Red Cross Mental Health team and was involved in administering care to those impacted by 9/11.
Betsy and her husband Gary enjoy being of service at Desert Hills Presbyterian Church and she is excited to see how God can use her through The Chaplaincy for the Homeless.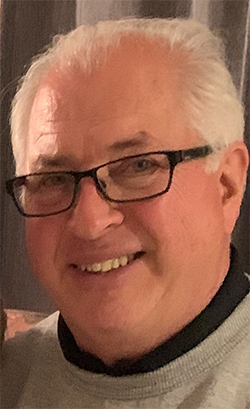 DOUG SEIDE
Ministry Experience
1995-2002 Christian Men's Network, Dr Edwin Louis Cole
2004-2010 House of Refuge Sunnyslope, cooking, mentoring & leading Tuesday PM Bible study
Scottsdale Bible Church 2010-2017, Men's Ministry Leader
Scottsdale Bible Church 2011- present, Safety & Security Team
2015- Present, Chaplain Certificate, emphasis on teaching the elderly and homeless
Work Experience
All Arizona Insurance, Inc., Independent Insurance Agency owner 8/1/2014- 12/31/2019
Douglas Seide Insurance Agency Inc., Farmers Insurance, Agency Owner 1/1988- 7/31/2014
International Fan Coil, Western Regional Manager, 2/1986- 11/1987
Honeywell Building Services Division, Arizona Sales Manager, 2/1984-2/1986
Honeywell Building Services Division, Irvine, CA., Contract Sales Rep , 10/1979- 2/1984
Continental Minnesota, Golden Valley, MN., Institutional Food & Equip. Rep 3/1976-10/1979
College 
St. Cloud State University, St. Cloud MN., B A, Psychology & General Business 9/1970 -6/1974
Personal
Married to wife Joyce. 9/1979
Two sons, James Seide, San Clemente, CA. & Ryan Seide, Scottsdale, AZ
Two Grandchildren, Faith Seide 10 & Harley Seide 4